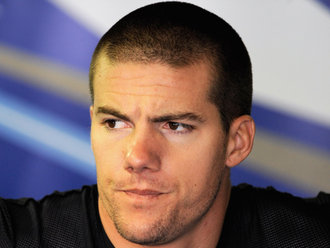 Con la chiusura della stagione Moto Gp 2010, l'americano Ben Spies ha avuto ulteriore conferma di aver fatto la scelta giusta con il salto dalla Superbike al mondiale dei prototipi: Texas Terror si è infatti portato a casa il premio riconosciuto da Dorna e Fim per il miglior debuttante della stagione, il cosiddetto Rookie of the Year 2010.
Di sicuro la sua prima stagione in Moto Gp è risultata molto positiva, con due podi e una pole position a siglare anche il meritato passaggio al team ufficiale Yamaha a fianco del campione del mondo Jorge Lorenzo; di certo, però, Spies lasciava intendere già nei campionati "minori" il suo grande potenziale. Il 26enne di Longview vince infatti consecutivamente il titolo AMA Superbike (il campionato statunitense delle derivate di serie) per ben tre anni, dal 2006 al 2008, riuscendo a battere il fino ad allora favoritissimo Mat Mladin, spesso portando a casa vittorie risicatissime (nel 2007 Spies batte Mladin di un solo punto!).
Già nel 2008 il Motomondiale accende quindi il suo interesse per il texano, e in quell'anno Texas Terror disputa tre gare come wild card in sella alla Suzuki del team ufficiale rispettivamente a Donington Park, Laguna Seca e Indianapolis, ottenenendo persino un sesto posto nella trasferta ad Indy. Il 2009 diventa quindi l'anno dell'approdo al Mondiale Superbike, dove ancora una volta con il suo stile serioso e super concentrato, riesce a stupire tutti vincendo il mondiale al primo colpo, battendo a Portimao un pilota espertissimo come Noriyuki Haga in sella a Ducati.
Con grande dispiacere del paddock della SBK (dove ancora oggi non pochi lo "rimpiangono"), Spies passa da campione del mondo al team Yamaha Tech 3 in Moto Gp, collezionando a fine stagione 176 punti, terminando quindi in sesta posizione. Con il Rookie of the Year in tasca, ai test di Valencia in sella alla M1 ufficiale stupisce ancora mostrando un ritmo velocissimo, cosa che lo rende uno degli osservati speciali per il 2011.
Beatrice Moretto